PONTIFICAL URBANIAN COLLEGE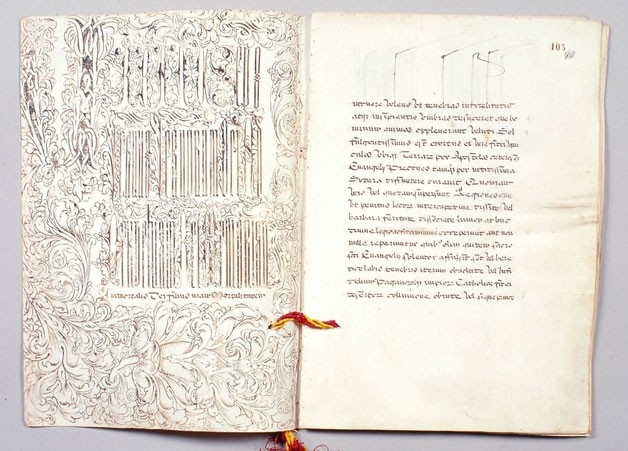 The Pontifical Urbanian College "de Propaganda Fide" was born from the proposals and initiatives of some religious and ecclesiasticals who, in front of the new missionary situation of the world, hoped at the beginning of the seventeenth century, for the creation of a Formation Center for missionaries "ad gentes".
Pope Urban VIII ordered with a brief on January 27, 1624 the investment of money and the delivery of Ferratini building (in Piazza di Spagna); with the Bull "Immortalis Dei Filius " (1 August 1627) he erected the College de Propaganda Fide in the Papal Apostolic College under the patronage of the Princes of the Apostles St. Peter and St. Paul, giving it its name "Urbanum."
The College enjoyed right from the beginning of a series of significant privileges and exemptions. In addition, privileges of the Arciginnasio Romano and German, English and Greek Colleges of the City were granted.
One of the greatest benefactors of the new Urbanian College was Urban VIII's brother, Cardinal Antonio Barberini senior, with the title of St. Onofrio. In September 1633 he bought all the houses and all the gardens that were between the College and the Church of St. Andrea delle Fratte. On May 5, 1634 he laid the foundation stone of the church of the College, dedicated to Christ adored by the Magi. Since then, the College has been honored by numerous Papal Documents in which one can clearly see its nature and its purpose is exclusively missionary.
Among the Professors and formators emerge, among others, in this St. Oliver Plunkett (1 November 1629 - 1 July 1681), who became archbishop primate of Ireland and martyr for the faith in July 1681; in the first half of the nineteenth century his spiritual director St. Vincent Pallotti (Rome, April 21, 1795 - Rome, January 22, 1850) must be remembered, who founded with some fellows of the College the Society of the Catholic Apostolate (Pallottines). Among the most prominent students the Venerable John Henry Newman (London, February 21, 1801 - Edgbaston,
August 11, 1890) must be remembered.
For 300 years after its founding, the Urban College, together with the Congregation for the Evangelization of Peoples, was situated in the historical building of the Spanish Steps.
In 1926, during the pontificate of Pope Pius XI, it was moved to the Janiculum, first to a modest building, then in the current place, larger and more functional.