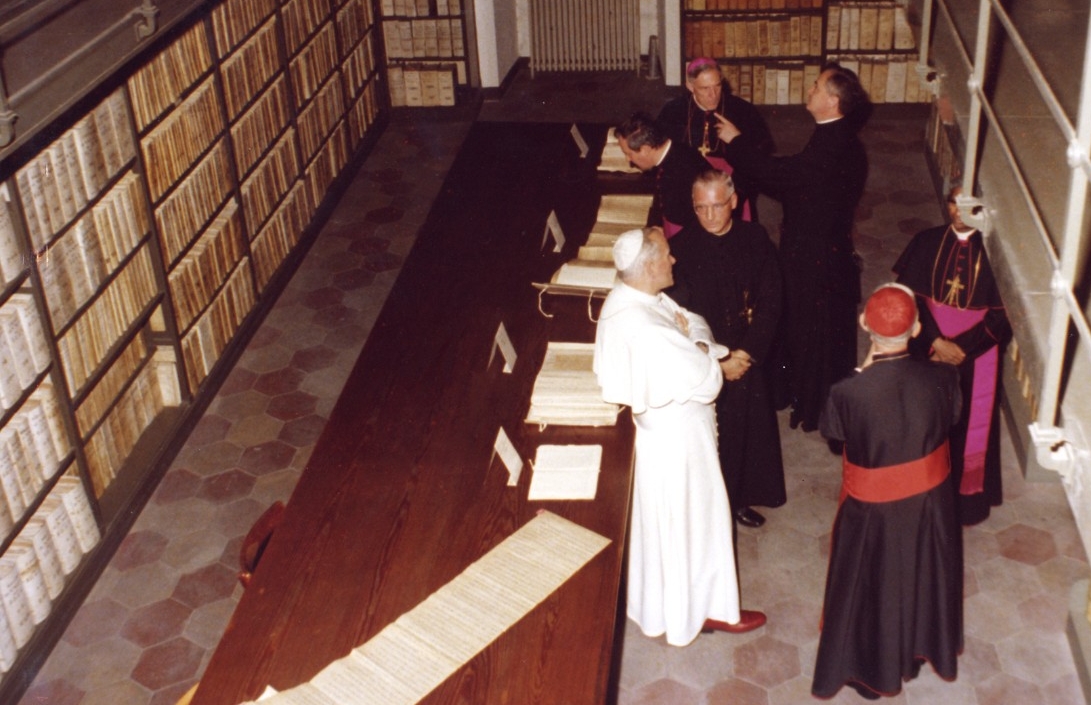 The Propaganda Fide Historical Archives (Archivio Storico di Propaganda Fide) are private archives open to the public. Research is free of charge and open to qualified scholars conducting scientific studies.
Application providing personal details (name, family name, address, nationality), qualifications, profession and reasons for the research is necessary to be admitted to the consultation. It is also necessary to provide a presentation letter from a recognized institute of scientific and historical research or a qualified person in the field of historical research.
All research permissions will expire on July 15th.
OPENING TIMES
Monday to Thursday: 8.30 to 17.30
Friday from 8.30 to 13.30.
CLOSURE DATES
The Archives will be closed for consultation from July 15th to September 16th and on Vatican City State holidays.
ARCHIVES' STAFF
Archivist: Rev. Flavio Belluomini
Admissions Office: Mr. Fabio Giardinetti
Consultation Room: Mr. Piero Del Prete, Mr. Massimo La Bella
Photographic Laboratory: Mr. Marco Turchetti
Restoration Laboratory: Mrs. Raffaella Tibalducci and Mrs. Roberta Ciocci